---
Who Is A Boogie Wit Da Hoodie?
---
    Good question. Artist Julius Dubose (Yes, his name is "Artist"), or "A Boogie Wit Da Hoodie" is an upcoming New York rapper from the Bronx, with his come up similar to many other rappers' come up stories. He was selling weed, and other narcotics in New York, his parents found out and punished him by sending him to Florida (uh… not sure how that is a punishment? but okay.). If you follow the XXL Freshman list, then you probably recall A Boogie being on the 2017 list this year. He's released a couple albums, his debut "Artist" giving him some traction in the hip hop community. His most well-known track "My Shit" off of his debut got him on the Forbes upcoming new rappers list. Recently, A Boogie has been blessed with a new-born daughter "Melody", born in February 2017.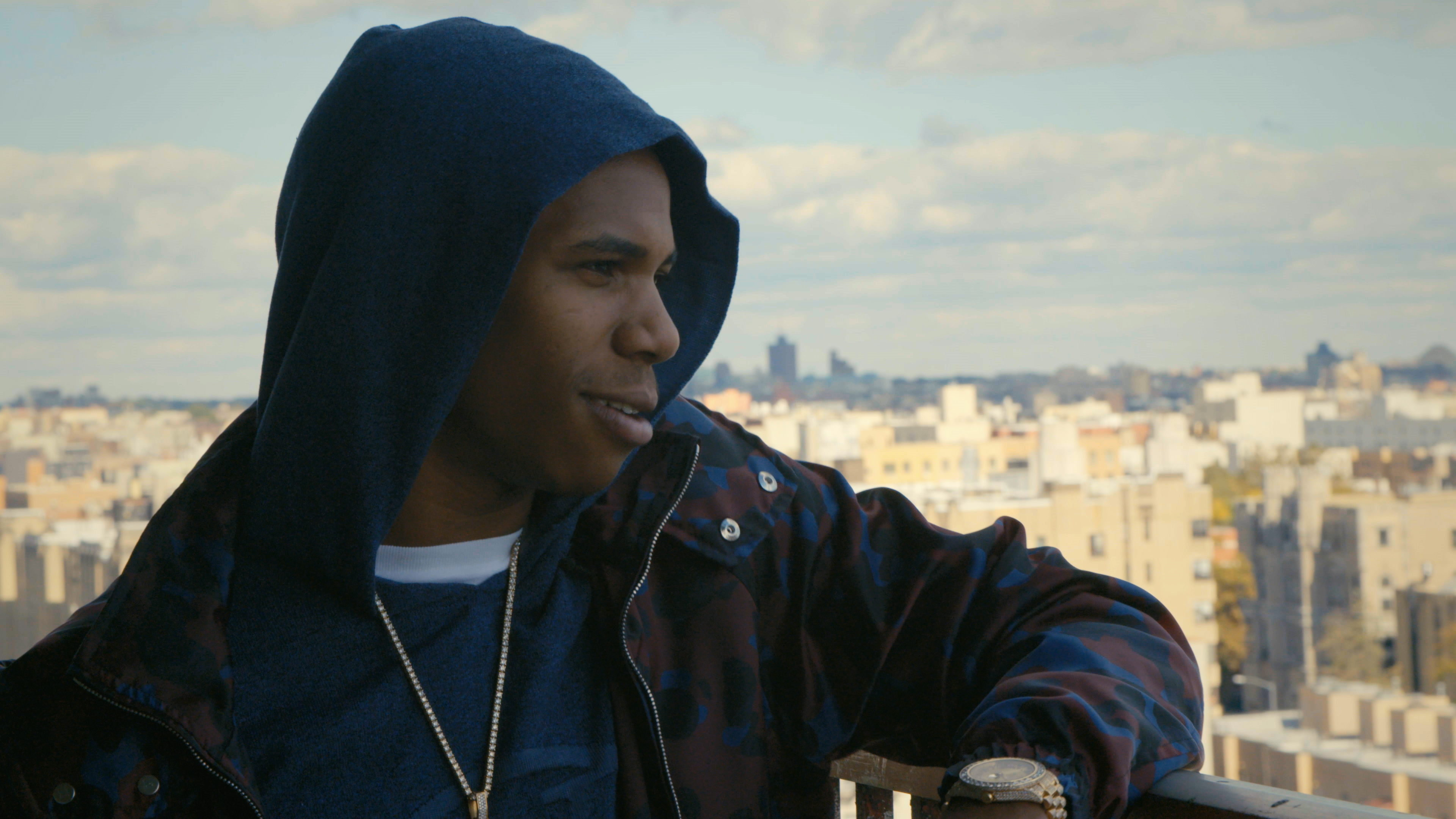 ---
Impressions
---
    Alright, so in my opinion this whole r&b fused trap, "Drake" type singer/rapper trend is getting a bit out of hand lately. Artists like Lil Yachty and Lil Uzi Vert, although terrible from a critic reviewer standpoint, at least have their own flair and originality. This new album "A Boogie Wit a Hoodie" is filled with a lot of the same themes that you would've already heard in albums from Yachty, Bryson Tiller, Drake, Amine, etc. This album has a lot of that "bubblegum rap" type of trap, with songs such as "Say A'" that sounds a lot like a Yachty song, mixed with A Boogie's voice that reminds me a lot of Kyle (specifically this song). I decided to give this album a chance, because I really enjoyed the first two tracks off this album upon first listen, "No Promises" and "Undefeated" ft. 21 Savage. I also enjoyed the single "Drowning" ft. Kodak Black, it has a really infectious melody in the chorus, and its probably A Boogie's most stand out track in terms of originality Honestly though, the rest of this album leaves a lot to be desired, its just a lot of the same thing over and over again…but those first two tracks are pretty damn good. A Boogie is currently 21 years of age, and it seems like he has a ton of confidence to dish out, 21 Savage and A Boogie brag about how they're unstoppable in "Undefeated", stating "I think its catching up to me, nobody's catching up to me – damn i'm really undefeated." Okay, slow down a little bit their Boogie, you're not THAT great…but hey! This is just my opinion, i'd just like to hear some more creativity in our XXL Freshmen, and it seems like the entire 2017 list is pretty much in the same adolescent goofy trap scene that the rap community certainly has had enough of. Let me know what you thought of the album in the comments below, I'd love to hear other impressions from people that enjoyed this project.
Listen Here:

Youtube
Soundcloud
Listen to "The Bigger Artist" on Spotify: